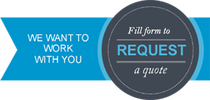 Yard Waste Dumpster Services
We offer Dumpster Rental Services that you can use no matter how small or how big your cleaning project is. You can rely on our services regardless of the sector or area that you are in provided that you need a better way to handle solid wastes. We are here with different roll-off dumpster sizes that you can actually rely on for better waste management.
While serving almost every sector for cleaning out all types of solid wastes except the health hazard wastes that require special attention, this article will be mainly focused on yard waste removal. We are leaving out all other areas to be discussed in other articles as we cannot talk about everything in this short post.
Dumpsters for removing yard junks
Fort Collins Elite Roll Offs & Dumpster Rental Services has what it takes to keep your yard very clean. A clean yard that is free from every clutter and solid waste is more presentable than the one that is not cleaned. Cleaning your yard or any part of your home is necessary to maintain both the cleanliness and curb appeal. If you have well-designed trees and green grass under it in your yard, your property will look very attractive and its value will definitely increase. The traders in the real estate sector already know this and are exploiting it to increase the value of the property before selling it.
Cleaning a yard can be time-consuming, but is worth it. The rewards that you will get for collecting all the junks and solid wastes from your yard and properly disposing of them are great. By just doing so, you avoid injuries that you may incur when you or any member of your family may be involved in while taking a walk around the yard. You will also agree with us that a clean yard will improve the quality of your outdoor life.
However, there cannot be a cleaning project that does not generate waste, and yard cleaning is no different. After you are done cleaning, you will have a pile or stack of solid wastes comprising of tree branches, twigs, and leaves, or you may end up with other construction wastes that have never been removed from the yard. Also, if you are the type who likes dumping renovation wastes at the backyard, then they can also be part of the wastes to be managed after cleaning.
Fort Collins Elite Roll Offs & Dumpster Rental Services offers services that make you stress-free as you carry out yard cleaning exercise. We have dumpsters that you can rent to help you in collecting and hauling all the wastes leaving you with a clean yard.
Rent your roll-off dumpster now!
It should not take you more than a minute to successfully order a dumpster from us. Just pick up your phone and call us now specifying the dumpster size that you need and your location. You should not also worry if you cannot make out the right dumpster size that you for clearing all the junks from your yard. Leave it to us!
We offer the best dumpster rental services throughout the state of Colorado.
From roll off dumpsters to residential & commercial cleanup services, we are your top choice when it comes to finding a reputable dumpster company in your area.
We offer the best dumpster rental and cleanup services in Fort Collins, Colorado. We also offer roll-off dumpster services, residential & commercial cleanup services, small & large dumpster rentals, construction cleanup, waste containers, junk removal dumpster services, demolition removal dumpster services, & much more.