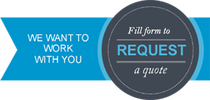 Commercial Dumpster Rental Services
The commercial sector is faced with a big problem of handling volumes of wastes generated by different activities and projects. Waste management is a big issue that has confused very many people with the stringent measures and laws that are in place. Local governments are continuously enacting laws that regulate the amounts of wastes that can be released into the environment. To find yourself on the right side of the law, you need dumpster services.
When you are searching for Commercial Dumpster Rental Services in Colorado, you can rest easy and have a peace of mind after choosing to use the services offered by Fort Collins Elite Roll Offs & Dumpster Rental Services. We have the answer to your waste management problems. When we are in control, you can confidently run your projects knowing that your wastes are properly being handled by the professionals.
Our different types of dumpsters
When going to rent a dumpster, it is better to know the right size that you are going for and whether the service provider is having it or not. You can greatly save by making the right decisions. However, most people still find it hard to choose the right container size for their wastes. At Fort Collins Elite Roll Offs & Dumpster Rental Services, we have all that you may think of.
The dumpster containers that we have to vary in size from 10 cubic yards to 40 cubic yards. We also have other sizes in between, so, you will not miss getting the size that you want. If you have problems knowing the right dumpster size that you need, then you can rely on our professionals.
Contact our professionals to evaluate your commercial property and the possible amounts of wastes that come from it. That will help us in recommending the right dumpster container size that will be very economical in the long run. We have experience and can never fail you in making the right selection.
Quality Commercial Dumpster Rental Services in Colorado
Fort Collins Elite Roll Offs & Dumpster Rental Services is the frontrunner in offering the best waste management services to businesses, contractors, and residences in Colorado. While our main focus in this article is the commercial clients, don't feel left out if you are an individual homeowner who is just interested in small-sized roll-off dumpsters for managing wastes from small projects.
Our services are available for 24 hours every day of the week. With a fleet of dumpsters trucks and many dumpsters to rent out, you will be served when you need it. We have very experienced truck drivers who have been delivering and picking dumpers from different parts of Colorado. We guarantee same-day delivery on all your orders. Even if you need more than one dumpster, as is sometimes the case with contractors, you will have them delivered on time.
Contact Us
You now have all the reasons to rent dumpsters from the best services provider. We are available and ready to serve you at any time.
We offer the best dumpster rental services throughout the state of Colorado.
From roll off dumpsters to residential & commercial cleanup services, we are your top choice when it comes to finding a reputable dumpster company in your area.
We offer the best dumpster rental and cleanup services in Fort Collins, Colorado. We also offer roll-off dumpster services, residential & commercial cleanup services, small & large dumpster rentals, construction cleanup, waste containers, junk removal dumpster services, demolition removal dumpster services, & much more.