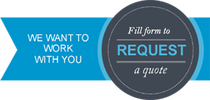 Deck Removal Dumpster Services
Deck removal wastes can turn your home or property into a construction site. Some well-managed construction sites can even be better than what your home that is cluttered with debris and wastes from yard removal. To get rid of these wastes as soon as possible, then you need to better manage these wastes by renting a dumpster.
Readily available dumpster containers
You don't have to hassle to get the right dumpster for your projects. We have all types of dumpsters of different sizes that you can rely on to make every work that you are doing very possible and run smoothly. Just reach out to us to get your dumpster delivered right to your doorstep. We are here and readily available to help you better manage deck removal wastes and many other wastes.
What wastes can you put into our dumpsters?
We are bringing this topic here to make it clear for our clients what they should dump into the container and what they should avoid. That is because we have had many people who may state that they want Deck Removal Dumpster Services, but later on use the roll-off container for other reasons.
Here is a list of items that are permitted by Fort Collins Elite Roll Offs & Dumpster Rental Services:
Deck removal or replacement wastes
Home renovation and improvement
Basement renovation
Home siding
Window replacement
Construction wastes
Small business renovation wastes
Whole-house cleaning wastes
Yard cleaning wastes, etc.
However, we also have a list of prohibited wastes that should not end up in the dumpster containers. If your waste is potentially dangerous or health hazards, then you need to first contact us so that we can get how to better manage it. The following are the prohibited wastes that should only be disposed of with special attention:
Radioactive wastes
Asbestos
Liquid wastes
Medical wastes
Explosives
Back to the topic of the day, we would strongly advise you to always rent a dumpster when you are just about to remove or replace your decks. Why are we saying so? That is because you can avoid many injuries and accidents by loading the wastes into the roll-off container before it becomes a problem. Don't assume that the waste will only be stacked at the backyard just for a few hours and then hauled away. It might be too late, and it will be painful to regret.
Fast, Dependable, and Affordable Dumpster Rental Service
You can only get the service that you need from Fort Collins Elite Roll Offs & Dumpster Rental Services. We are a company that serves the entire State of Colorado with Dumpster Rental Services that they need. We are all here to serve the interest of many different clients that need the services that we are offering. Provided that you need a solid waste collection for wastes that we termed as acceptable, then you can contact us. You will have the dumpster you need to be delivered to you on time. Our services are reliable and the most affordable!
We offer the best dumpster rental services throughout the state of Colorado.
From roll off dumpsters to residential & commercial cleanup services, we are your top choice when it comes to finding a reputable dumpster company in your area.
We offer the best dumpster rental and cleanup services in Fort Collins, Colorado. We also offer roll-off dumpster services, residential & commercial cleanup services, small & large dumpster rentals, construction cleanup, waste containers, junk removal dumpster services, demolition removal dumpster services, & much more.