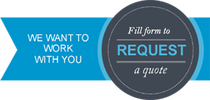 Spring Cleaning Dumpster Services
Spring season marks the beginning of a busy summer season. This is the time during which many people do a thorough cleaning of their properties as there will be no such chance when summer sets in. During Spring Season, your yard can be cluttered with solid wastes and other materials that need to be removed. The trees have shed their leaves and branches and twigs can be everywhere.
If you are the type who maintains Spring Cleaning, then this is also the time when you should be doing whole-house cleaning, garage cleaning, junk removal, and yard cleaning. Any of these activities will generate wastes and solid junks that need to be collected and hauled away. Even though they come with another task, cleaning is very necessary to keep your property clean and organized.
 Dumpsters for cleanup and clean-out projects
Fort Collins Elite Roll Offs & Dumpster Rental Services has droll-off dumpsters for rental. You can place your request for a dumpster on the website and have it delivered to you in the next hour. It is all that simple and there is no documentation needed to rent a dumpster container from us.
Dumpsters make it super easy to dispose of all the garbage and junks that come from the spring-cleaning program. We can help you collect all the wastes whether they are generated from flooring, roofing, or just items and old furniture that are no longer in use. It is during spring cleaning that you should get rid of all unused materials. They may be in good condition or have broken down, but provided that you no longer need them, you are better off disposing of them as appropriate.
Clean out and cleanup projects are also meant to declutter your home. You are likely to get more space and a more organized living space. It can be done for interior and exterior provided that both of them have the junks and wastes to be removed. Fort Collins Elite Roll Offs & Dumpster Rental Services has Spring Cleaning Dumpster Services to rely on whenever you want to do the cleaning. It will make the entire cleaning program very easy for you.
Roll-Off Dumpsters for Cleanup and Clean Out
We stock different roll-off dumpsters that vary in size. It is upon you to choose the best dumpster size that you can rely on to get the best out of our Spring-Cleaning Dumpster Services. In many cases, the low volume 10 and 15 Cubic Yard Dumpsters are sufficient for the purpose. However, that can vary from one client to the next depending on the size of the property, and the junks that are taken out.
We offer the right dumpster size that you can rely on so to easily collect all the wastes from your garage cleanup, whole-house cleaning, and yard cleanup. If you are not very much sure about the dumpster size that is ideal for you, then you can reach out to our experts who will advise you accordingly. We are available and ready to help you where needed.
We offer the best dumpster rental services throughout the state of Colorado.
From roll off dumpsters to residential & commercial cleanup services, we are your top choice when it comes to finding a reputable dumpster company in your area.
We offer the best dumpster rental and cleanup services in Fort Collins, Colorado. We also offer roll-off dumpster services, residential & commercial cleanup services, small & large dumpster rentals, construction cleanup, waste containers, junk removal dumpster services, demolition removal dumpster services, & much more.