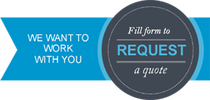 Best Dumpster Services in Loveland, Colorado (CO)
Dumpsters are used in many different parts of Loveland City for waste collection and hauling. You will need to get the best dumpster rental service provider in this city if you need such services. If you are a new homeowner or you just launched a new business, then you will need to get a dumpster for better waste management. There are times when you cannot rely on the services provided by the local government.
We are all professionals with many years of experience in the industry. We offer reliable services to the readings of Loveland and entire Colorado. Fort Collins Elite Roll Offs & Dumpster Rental Services is one of the pioneers in Loveland and has built a strong reputation in offering the services that are needed by both residential and commercial property owners.
Making the right choice when renting roll-off dumpsters
The very first step that you need to know is the various dumpster sizes that we have. This means that you will be better placed in a position to decide what you need after estimating the amounts of wastes that you have.
Our five different size variants of dumpsters are as listed below:
10 Yard
15 Yard
20 Yard
30 Yard
40 Yard
The roll-off dumpster sizes listed above can carry different truckloads with 10 Yard Dumpsters the smallest with a capacity to carry only 4 pickup truck loads and 40 Yard Dumpster being the largest with a maximum capacity that can carry up to 16 pickup truck loads.
Another means of getting to select the right dumpster size is by seeking opinions or advice from more experienced people. For instance, if you are in the construction industry, then you can inquire from other contractors who have used dumpsters before. However, if none of those worked, then you can turn to us for a final verdict. With our many years of experience in the industry, you can be sure that we will get you the right roll-off container size.
Why are we stressing on getting the dumpster size right?
It is very economical when you correctly choose a dumpster for rent. That is so because every dumpster has a price tag for hiring that is fixed. This price depends on the size of the container that you want. If you get a larger one where a smaller one would be sufficient, then you can see a direct loss. If you get a small dumpster, then you see that the number of hauling trips increasing.
If you don't have to go through all that expensive path, then rely on our professionals to help you in making sure that you get the best for your project. From the five size variants listed above, you will never miss what you need from us.
Contact us for hauling services
Once you have rented a dumpster, you will start loading your wastes according to our policies. Once done, then you can come back to us to get it hauled away. We have trucks on standby mode.
We offer the best dumpster rental services throughout the state of Colorado.
From roll off dumpsters to residential & commercial cleanup services, we are your top choice when it comes to finding a reputable dumpster company in your area.
We offer the best dumpster rental and cleanup services in Fort Collins, Colorado. We also offer roll-off dumpster services, residential & commercial cleanup services, small & large dumpster rentals, construction cleanup, waste containers, junk removal dumpster services, demolition removal dumpster services, & much more.