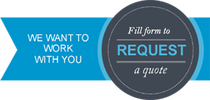 Tree Removal Dumpster Services
Wastes in our property come in all sorts of types. We cannot predict what the source of the next waste to be collected would be. Apart from the home renovation and improvement projects, cleaning programs, and demolitions, you may also have to deal with the wastes from unusual activities such as tree removal.
Trees are a beautiful part of our property. The yard cannot be beautiful enough without trees and other plants. Even though some people argue that hardscaping is getting rid of soft scape, the natural beauty that comes with trees is incomparable. Everyone is encouraged to plant trees in the yard for the very many benefits that come with them. However, the same trees can be unnecessary.
Trees are removed to create space for other structures or when they become health hazards. Due to defects in development, trees can become so weak that they become a time bomb. Also, a storm might come and destroy the trees. When trees are finally on the ground, they no longer serve the purpose for which they were planted, and hence, should be removed.
Dumpster Services for Tree Removal
Dumpsters are not just for carrying away junks and wastes, but also for removing trees from your yard. For any tree that is lying in your yard, you only need the right dumpster size to remove it. The size of the dumpster that you need varies depending on the tree size or the number of trees that you need. So, when choosing your service provider, do it keenly knowing that you have to get what you want.
Fort Collins Elite Roll Offs & Dumpster Rental Services make it easier for you to restore your yard by helping you to remove all the trees that are no longer needed. We have 10, 15, 20, 30, and 40 cubic yard dumpster containers that you can rent. From our collection of dumpsters, you are pretty much sure that you will get what you need at the best price. Once you have the dumpster, you can chop the trees using a chain saw into pieces that can fit into it. You cannot load the whole tree just the way it is into the dumpster.
Dumpster delivery and pick up
Your dumpster will only be delivered to you when you order it. The ordering process is pretty much easy with nothing complicated. Just do it by making a call or by using our online platform. We will be glad to receive your ordering request and process it within the shortest time possible.
Our dumpsters are delivered to clients for free. Your order will be processed in just 30 minutes and the requested dumpster transported your way at no extra cost. You can start loading the logs and branches into the dumpster once you receive it. We are also available to pick it up once full or once all the trees are loaded into it. You will need to call us when you are done with the loading so that it can be transported to the appropriate destination.
We offer the best dumpster rental services throughout the state of Colorado.
From roll off dumpsters to residential & commercial cleanup services, we are your top choice when it comes to finding a reputable dumpster company in your area.
We offer the best dumpster rental and cleanup services in Fort Collins, Colorado. We also offer roll-off dumpster services, residential & commercial cleanup services, small & large dumpster rentals, construction cleanup, waste containers, junk removal dumpster services, demolition removal dumpster services, & much more.