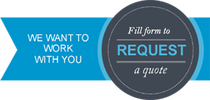 Demolition Waste Dumpster Services
Demolition wastes are very stressful to manage, especially when you are new to the construction sector. If you have a client who wants you to first demolish the building or any structure on the site before you can break grounds for new construction, then you will have problems on how to haul away the wastes resulting from the demolitions.
No matter how big or small the demolition project is, you will by no means escape from the fact that you will have a pile of debris and roofing shingles that should be first cleared from the site. That is what brings us to the services that we are offering and ready to tell you that we have the best service for you. Demolition waste management will never be a problem again if you choose to use the services offered by Fort Collins Elite Roll Offs & Dumpster Rental Services.
Demolition Waste Dumpster Services Like No Other
We know that you are looking for the best place to hire or rent a dumpster or dumpsters for collecting and hauling demolition wastes. If you are located in the State of Colorado, then we are the best you will ever find for the right dumpster container size that you need. If you need to rent a dumpster, then you can do so cheaply from us.
Apart from the simple ordering procedure, you also get free delivery among other benefits. If you don't know what size of the roll-off container that will work for you, then you can contact us so that we can discuss your project and give you appropriate recommendations. We are all here to make it possible for you. You don't have to make guesses that can turn out to be very costly. We are here and ready to listen to you and help you.
Dumpster Size for Demolition Waste Collection
This is what we have already talked about in the previous section. It is all about getting the right size to collect all the demolition wastes. In some cases, the demolition project is so big that several roll-off containers will be necessary. If not all of them can fit into the construction site, then we have ready trucks that will be hauling the waste away to the landfills in turns until the site remains clear.
The size needed always varies depending on the project size. As such, it becomes a little bit tricky to recommend the right dumpster container for the project before discussing it in detail. However, the most commonly used dumpsters are of 30-yard or 40-yard size.
This is not something that you should worry about so much. Fort Collins Elite Roll Offs & Dumpster Rental Services has all that you need to get rid of demolition wastes at the best price. Just contact us today and we will respond with the service that you have requested. You will sit and watch as our trucks come and go until nothing of the demolition waste is left on the ground.
We offer the best dumpster rental services throughout the state of Colorado.
From roll off dumpsters to residential & commercial cleanup services, we are your top choice when it comes to finding a reputable dumpster company in your area.
We offer the best dumpster rental and cleanup services in Fort Collins, Colorado. We also offer roll-off dumpster services, residential & commercial cleanup services, small & large dumpster rentals, construction cleanup, waste containers, junk removal dumpster services, demolition removal dumpster services, & much more.