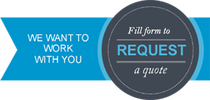 Large Waste Removal Dumpster Services
Large wastes are normally from the construction sites or industrial solid wastes. Some businesses also generate large wastes. Even after cleaning a market or community, the result can be a large waste. If you are the manager in any of these sectors and you want to better manage your large wastes, then Fort Collins Elite Roll Offs & Dumpster Rental Services has a solution for you.
Large waste management can be very stressful if there are no proper strategies that are in place. Regardless of the sector where you are, it is still not a problem when you let us be in charge of supplying the dumpster containers and pick them up after loading.
In many cases, large waste removal does not happen once. Industries will continue generating wastes as long as they are still in operation. Your construction company will still generate debris and other wastes as long as you are still constructing homes and commercial buildings. It is true for every operational sector. So, we all need to partner for better waste management.
Waste Removal Dumpsters for Roofing Contractors
Roofing is part of the construction and is likely to generate large wastes. Our large Waste Removal Dumpster Services got you covered. You can now collect any shingles that are sheathing from your roofing projects. Even if you are repairing an old roof or getting a new roof for the building, you will still need our dumpsters for a better waste collection and management.
We additionally offer hauling services that meet the need of every contractor. When you are done with the waste collection, you can just give us a call and our standby truck will respond to it almost instantly. Our services will ensure your continuous operation, thereby meeting the set deadlines and deliver to your clients.
Clear your large wastes with our services
As we have said, large wastes can be generated by different commercial sectors. However, you can also generate large wastes at home. When this happens, then you need to be ready to handle it. When taking on home projects, you can just contact us to get rid of the wastes. Our dumpsters are here to help you in the collection of trash and junks that come from your home projects.
For large wastes generated by businesses and companies, you can also clear them easily by using the services that we are offering. We are all available to deliver the right container size that you need to clear up the wastes from your construction site, business premise, or company perimeter.
Reliable and affordable services
We have a team of professionals who you can trust for Large Waste Removal Dumpster Services. Our services have been used by clients from all over Colorado, and they are all satisfied with the services that we are offering. Our services are very reliable and the most affordable that you can get. If you are working on a tight budget, then you can still get quality services for choosing Fort Collins Elite Roll Offs & Dumpster Rental Services.
We offer the best dumpster rental services throughout the state of Colorado.
From roll off dumpsters to residential & commercial cleanup services, we are your top choice when it comes to finding a reputable dumpster company in your area.
We offer the best dumpster rental and cleanup services in Fort Collins, Colorado. We also offer roll-off dumpster services, residential & commercial cleanup services, small & large dumpster rentals, construction cleanup, waste containers, junk removal dumpster services, demolition removal dumpster services, & much more.