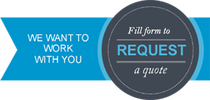 Structural Demolition Dumpster Services
Fort Collins Elite Roll Offs & Dumpster Rental Services is the number one choice for structural demolition waste removal among the residents of Colorado. Our services ensure that the site is cleaned up at the best price possible. It also doesn't have to be a complicated process or an expensive process. Demolition is already a stressful process in itself, and so, waste collection and disposal should not add to it.
Demolishing structures in your home or commercial property will generate wastes. Even if it is as simple as removing a partition from the inside wall or bringing down the entire house, you will still have to face the problems of waste collection. However, we have come with good news for you.
Fort Collins Elite Roll Offs & Dumpster Rental Services offers the most affordable and reliable Structural Demolition Dumpster Services. This service is meant to clean the aftermath of demolition. We know that it can be a process that is characterized by debris flying everywhere in the yard. These need to be collected and loaded into a secure dumpster container.
Your convenience is our priority
This has been the pillar upon which our services thrive. Offering roll-off dumpster services and hauling services at the time when our clients need them is our great priority. Our services are just the best if you need convenience. You are basically in charge of scheduling everything from dumpster delivery to the pick-up day.
We are also available to respond to your request. We will be working with only what you have scheduled. We are ever available to respond to you. You don't have to get worried about anything that we are doing. Our services are meant to make you feel the most comfortable and our activities should not affect you.
If it is your office or your home that needs our Structural Demolition and Dumpster Services, then we will come there at your least active time. You can schedule it on a weekend or late in the evening when you are off duty.
Fair pricing guaranteed
Just like some of the services that we offer, demolition waste collection and hauling services do not have rental fees. You only pay a fixed price for hiring a dumpster and then the rest of the charges are based on the number of trips completed. But then, you can still trust that we are the best for this task as our services are very competitive in the market.
Our pricing plan is very straightforward and very transparent. Using our online platform will walk you through all the factors that are considered in determining the price charged for every service. We are all available here to address any questions that you have about our services. Just contact us to get any information that you need about our services, it doesn't have to be about our pricing. You can inquire about anything that you need to know about our services. We will be waiting to hear from you!
We offer the best dumpster rental services throughout the state of Colorado.
From roll off dumpsters to residential & commercial cleanup services, we are your top choice when it comes to finding a reputable dumpster company in your area.
We offer the best dumpster rental and cleanup services in Fort Collins, Colorado. We also offer roll-off dumpster services, residential & commercial cleanup services, small & large dumpster rentals, construction cleanup, waste containers, junk removal dumpster services, demolition removal dumpster services, & much more.