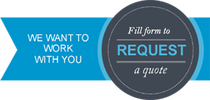 Best Dumpster Services in Laporte, Colorado (CO)
Being a developing city, Laporte still has many construction sites and old buildings are being demolished every other day. There are also booming businesses and other commercial sectors that generate large amounts of solid waste. The volumes of wastes that are generated from all these different sectors cannot be handled by only the municipal waste management program.
To better manage the wastes, many property owners are resorting to private firms for a dumpster and hauling services. If you live in this city and looking for a better way of waste management, then Fort Collins Elite Roll Offs & Dumpster Rental Services is the best option that you have. We have roll-off containers of all sizes that you can rely on or depend on for anything that you want them for.
Different roll-off dumpsters that you can rent from us
Depending on the type of property that you own or the type of business that you are running in Laporte, you will need to rent a different roll-off container that you will use to better collect all the wastes. We have dumpsters of all sizes that you can rely on to have everything that you need to be done.
The five different dumpster container sizes that we have include 10, 15, 20, 30, and 40 Cubic Yard Dumpsters. You can choose from any of these depending on your projects. For example, if you want the right roll-off dumpster for small home renovation projects or remodeling, then a 10 or 15 Cubic Yard Dumpster will be ideal. On the other hand, you will need 30 or 40 Cubic Yard Dumpsters for large commercial projects such as demolition or construction.
Different industries that we serve
Our dumpsters are not only used for residential or commercial property cleanup. We serve many different industries that need safe and secure transportation services to move around the State of Colorado. We have categorized the industries that we serve as follows:
Residential and commercial properties
This involves homes and business buildings. We have dumpsters that you can use to better manage any wastes that are generated from such premises. If you own a property and you need to conveniently handle all the wastes, then reach out to us to rent the right dumpster that will do the job.
Institutions and public facilities
Schools and other institutions also need dumpster rental services whenever they complete a cleaning project. Hospitals also need dumpster services, only that they require special attention because of the nature of wastes that come from it. Be it a community cleaning program that is destined to clean everything beginning from the market and streets to sports facilities all require dumpsters services.
Agriculture and heavy machinery industries
Agricultural produce can be bulky. This poses a problem when they have to be transported to the factory for processing. Our dumpsters are still useful in this case. Moving heavy machines around Laporte City also requires the use of a proper means of transport, and we are glad to be very helpful to these companies.
We offer the best dumpster rental services throughout the state of Colorado.
From roll off dumpsters to residential & commercial cleanup services, we are your top choice when it comes to finding a reputable dumpster company in your area.
We offer the best dumpster rental and cleanup services in Fort Collins, Colorado. We also offer roll-off dumpster services, residential & commercial cleanup services, small & large dumpster rentals, construction cleanup, waste containers, junk removal dumpster services, demolition removal dumpster services, & much more.