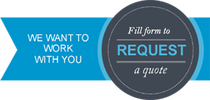 Dumpster Service
Dumpster Services have been used by clients of all backgrounds. And by that, we mean you can use our dumpsters for various reasons that only you know provided you don't put any health hazard substance in it. Our containers are ruggedly designed to meet all the waste collection and hauling needs.
You can use our Dumpster services for collecting all types of wastes. We think of the construction wastes and demolition debris as the most demanding types of wastes, but that is what we enjoy doing the most. So, if you are planning to get rid of any such wastes to keep your job site clean and safe for all workers, then we are the best option that you got in entire Colorado.
How do you order a dumpster?
Dumpster rental procedure may slightly vary from one service provider to the next. Some may have you sign on different documents to allow you to possess the container for the agreed period. However, Fort Collins Elite Roll Offs & Dumpster Rental Services has done that. You will and can easily get your roll-off container without having to sign down any papers.
Renting a dumpster from us begin by a simple step of first making a call. It also ends at that very first step. Sounds no logical, right? We complete all the deals over the phone. As our client, you just make a call and give us your location details and the container size that you need. Congratulations if you get to this step. Your ordering is complete!
You will only pay on delivery. The only fee you are charged at this point is the fixed charge for hiring a container, which varies depending on the container size. The delivery is free, and the rental fees will be paid when collecting the dumpster.
Dumpster Rental Period
This is the time that you will be in charge of the container, and it depends on the time your cleaning exercise or project will take. It is flexible and entirely depends on your needs. We charge the rental fee per day. We have a standard pricing plan that applies to all dumpsters of the same sizes. It is this daily charge that will be multiplied by the number of days that you will take with the roll-off container.
Our Dumpster Services are affordable. So, you have nothing to worry about that may make you be in a hurry to surrender your dumpster before the project is completed. In the entire State of Colorado, we are the people who offer the best services at the most competitive prices.
You are a step away from a better cleaning experience
Enhance your cleaning and waste disposal experience by choosing to use Fort Collins Elite Roll Offs & Dumpster Rental Services. Our dumpsters are designed for all that you will subject it to. Reach us out for affordable Dumpster Services that will make you maintain a clean home and commercial building. Your dumpster will be delivered to you on the same day!
We offer the best dumpster rental services throughout the state of Colorado.
From roll off dumpsters to residential & commercial cleanup services, we are your top choice when it comes to finding a reputable dumpster company in your area.
We offer the best dumpster rental and cleanup services in Fort Collins, Colorado. We also offer roll-off dumpster services, residential & commercial cleanup services, small & large dumpster rentals, construction cleanup, waste containers, junk removal dumpster services, demolition removal dumpster services, & much more.