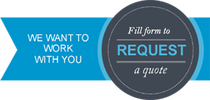 Underground Storage Tanks Dumpster Services
Storing wastes can sometimes be very difficult. And since no one likes to expose the waste to the guests and visitors, many people prefer using underground storage tanks that can be kept out of sight. However, this also has its challenges when it comes to emptying the underground tank so that the wastes can be taken to a dumping site.
You might also find problems in selecting the right roll-off container size to use when it comes to what you should trust for hauling away everything that is inside the underground tank. We are all available to make it happen to you. Just contact us for expert advice, especially if it is your first time looking for Underground Storage Tanks and Dumpster Services.
Our dumpster container sizes
To shed a little light on what you might need, let us take this time to introduce our different dumpster container sizes. Fort Collins Elite Roll Offs & Dumpster Rental Services has five different roll-off container sizes that are as explained below:
10 Yard Dumpsters
This is the smallest dumpster container that can be filled by just 4 pickup truck loads. This can tell you what it can accommodate in terms of waste materials. And from this, you can know if it is the best for hauling away all your collected wastes or not. Also, keep in mind that getting the right roll-off container size is many times cheaper than just picking up any container.
15 Yard Dumpsters
This is the second-largest and can accommodate up to 6 pickup truck loads. It is best suited for a whole-house cleanout, roofing and deck removals, home flooring removal, etc. However, in this context, you can try to find out whether it is the right size that you are looking for depending on the size of your underground waste storage tank.
20 Yard Dumpsters
It can carry up to 8 pickup truck loads of wastes. We don't have to say much about it, but this can be an ideal dumpster for you. The next two that we will discuss are mostly considered for large commercial projects and may not fit your needs.
30 Yard Dumpsters
With up to 12 pickup truck loads worth of waste materials, this container is best for new construction projects and demolition projects that are carried out at home. You can also prefer it for large yard cleanouts and major home improvement projects.
40 Yard Dumpsters
This is the largest dumpster size that we have and can carry up to 16 pickup truck loads. It is mostly used for commercial demolition projects and community cleaning programs. Contractors also like it for clearing construction wastes.
Contact Us!
You can reach out to us for help in choosing the right container size that you need. Being that you only need to rent our dumpsters for less than a day, there will be no renting fees but just a flat rate charge for renting our dumpsters and using hauling services.
We offer the best dumpster rental services throughout the state of Colorado.
From roll off dumpsters to residential & commercial cleanup services, we are your top choice when it comes to finding a reputable dumpster company in your area.
We offer the best dumpster rental and cleanup services in Fort Collins, Colorado. We also offer roll-off dumpster services, residential & commercial cleanup services, small & large dumpster rentals, construction cleanup, waste containers, junk removal dumpster services, demolition removal dumpster services, & much more.