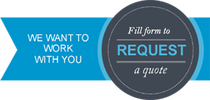 Site Clearing Dumpster Services
A site is anywhere where a project is on-going or has been finalized. Your residential home can become a site just like a construction site. Many other sites need clearing while still operational or are dead sites. Normally, sites have heaps or piles of wastes that should be carried away as soon as possible. That is the reason why it may not be easy for everyone to manage the wastes given the volumes that they have to deal with.
Clearing a site such as a construction site is for the well-being of everyone who is working on the site. It is not just a cleaning exercise for making the site look more presentable, but it is also for keeping everyone safe. Construction wastes can be very much dangerous if mishandled. We have seen people with injuries from construction sites, and their injuries are attributed to poor waste management.
How can our Site Clearing Dumpster Services help you?
Fort Collins Elite Roll Offs & Dumpster Rental Services offers the best site clearing services that you can rely on for the collection and dumping of all the wastes. Apart from the wastes that you have already collected in the course of construction or any other activity, you also need to do site cleaning that will get rid of everything that is not needed. Our professionals are readily available to help you in renting a dumpster container for collecting it all.
We offer the most cost-effective dumpster services in Colorado. We know that you want to better handle all the wastes from your sites. In many cases, these wastes are unrecyclable. What this means is that you will need proper permission to take them to the landfills. So, you are not just after collecting your wastes. After you are done loading them into the rented dumpster, you will still need hauling services so that you can get rid of them.
Fort Collins Hauling Services
It can be unnecessarily hard for you to take the wastes to landfills. The entire process can be time-involving, and there may not be much you can do on your own to save the time. You may also face challenges in acquiring permission to use any waste dumping site. It is not worth all that hassles. We offer very affordable waste hauling services that you can use to clear your site if any wastes.
Just contact us to rent a dumpster and for pick up once it is loaded. We are readily available to help you in achieving what you need just when you need it. The dumpster that you have chosen will reach you on time and will be promptly picked up when you are done loading it.
Our availability
You can reach us out at any time of the day. Our customer support representatives are always on the alert to address any complaints and give you the solution that you are seeking. Our Site Clearing Dumpster Services are also ready to meet your needs.
We offer the best dumpster rental services throughout the state of Colorado.
From roll off dumpsters to residential & commercial cleanup services, we are your top choice when it comes to finding a reputable dumpster company in your area.
We offer the best dumpster rental and cleanup services in Fort Collins, Colorado. We also offer roll-off dumpster services, residential & commercial cleanup services, small & large dumpster rentals, construction cleanup, waste containers, junk removal dumpster services, demolition removal dumpster services, & much more.