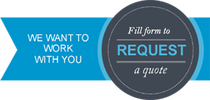 Storm Cleanup Dumpster Services
Storms are forms of natural disasters that can cause great losses, injuries, and even fatalities. We, however, pray that you don't experience any of these. Storm-related damages have been reported from different parts of the United States, and Colorado is not an exception. A storm can strike without notice, but the weather department sometimes does a good job of warning people about a predicted storm.
When a storm strikes, many people count losses from damage property. The buildings can be reduced to nothing but debris and junks that only need to be hauled away. The trees in the yard may also be affected by the same phenomenon that may cause even further damages, and that is why people are advised to keep checking their trees for any threats in case a storm strike.
Faster storm damage cleanup
The aftermath of the storm is not pleasing to watch. The damages and destructions can send tears rolling down the cheeks of the casualties. However, we should not mourn over it for so long. [after everything has calmed down, you can seek for storm damage cleanup service provider to get rid of anything that is of less use to you.
Fort Collins Elite Roll Offs & Dumpster Rental Services offers affordable Storm Cleanup Dumpster Services that are commonly used by property owners to restore their properties. You can hire the dumpster container of the right size that you want to help you in getting the best out of it. We are all available to help you during this hour of darkness in your lives.
Storm damage cleanup can include the removal of trees and all their leaves and also getting rid of any debris if there is structural damage. The size or number of dumpsters you need for that purpose depends on the extent of the damage. With the services that we offer, you don't have to worry about all that as we have more than enough preparation to clean up the mess.
Cost of Storm Cleanup Dumpster Services
We have to start by stating that the cost for doing this greatly varies depending on the time that it will take to load the dumpsters. While you can contact another service provider to help in the loading of all debris and wastes into the dumpster, we are available to haul them away.
The cost of renting a roll-off dumpster also varies according to the dumpster size. It also varies from one service provider to the next.
So, it becomes very difficult to precisely state what it will cost to clean up the aftermath of the storm. However, with our services, you can get the entire work done just with a few hundreds of dollars depending on the extent of the damage. We offer both dumpster rental and hauling services that will make you to greatly save.
Contact us to get more information about the services that we are offering. We are available and ready to offer you roll-off containers for all types of wastes except radioactive waste and asbestos.
We offer the best dumpster rental services throughout the state of Colorado.
From roll off dumpsters to residential & commercial cleanup services, we are your top choice when it comes to finding a reputable dumpster company in your area.
We offer the best dumpster rental and cleanup services in Fort Collins, Colorado. We also offer roll-off dumpster services, residential & commercial cleanup services, small & large dumpster rentals, construction cleanup, waste containers, junk removal dumpster services, demolition removal dumpster services, & much more.