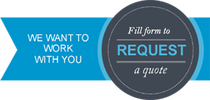 Dumpster Cleanup Services
Cleaning projects are better accomplished by a better way of waste collection and hauling. And what else could that be if not dumpster and hauling services from Fort Collins Elite Roll Offs & Dumpster Rental Services? We offer you're the best Dumpster Cleaning Services to cover all your cleaning projects.
Any property can only stay very attractive when the yard or the entire compound is kept clean and tidy as possible. Whether it is an office or just your residential homes, renting a dumpster makes it much easier for you to get the work done just one time. You will also have a better experience when you use our services to get rid of the waste collected from the cleaning activity.
Dumpster Rental for all cleaning programs
Our dumpster covers many cleaning programs that you may get involved in. In this section, we are going to mention. Anything that is not covered can still be part of it. Just contact us to get to know more about what you can do with our containers.
Whole house cleaning – This is an exercise of cleaning the entire house from room to room and removing any items that are of no use. You will need somewhere to collect the waste and junks that results from this exercise. It is done once in a while, so you can guess the amounts of wastes that can result.
Yard cleaning – Cleaning your yard is also very essential in keeping the outdoor area clean. A clean yard will give you a better outdoor living experience. You need a dumpster that you can rely on to collect all the wastes. We offer you a container of your size at the best price to ease your cleaning.
Office cleaning– Even the workplaces also need to be clean. If you want to remain productive in your office, then you need to get rid of all the wastes and distractors. You need more space, and you can only get it by removing all items that are not useful to you.
Spring Cleaning – Many people do clean in the summer just before the onset of a busy summer season. Since it is a seasonal cleaning, we can expect that the wastes that have accumulated over that time are very much. So, you need a dumpster and hauling services to get them out of your way.
Why Fort Collins Elite Roll Offs & Dumpster Rental Services?
Choosing to use our services is not in vain. You will be able to enjoy the services that we offer and all the benefits that come with them. Here are the greatest highlights of our services:
You get access to dumpster container of all sizes
The services are reliable, you get it when you need it
Easy and straightforward renting process
Affordable services that won't drain your pocket
Exceptional customer support
Quick turnaround time and same-day delivery
We are just a phone call away. Contact us for fast and affordable dumpster services that will make your cleaning exercise one of a lifetime!
We offer the best dumpster rental services throughout the state of Colorado.
From roll off dumpsters to residential & commercial cleanup services, we are your top choice when it comes to finding a reputable dumpster company in your area.
We offer the best dumpster rental and cleanup services in Fort Collins, Colorado. We also offer roll-off dumpster services, residential & commercial cleanup services, small & large dumpster rentals, construction cleanup, waste containers, junk removal dumpster services, demolition removal dumpster services, & much more.