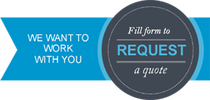 Recycling Dumpster Services
We all collect wastes and dispose them of when it is time. However, waste collection can sometimes be very difficult because of the lack of the best dumpster container for the purpose. Even if you have some recyclable materials, you will still need to get the best container that you can be used in sorting out all your wastes.
As a property owner who is expected to contribute towards environmental conservation, you should minimize the wastes that are ending up in the landfills. You can only do this by having a separate waste collection container where you will put all the recyclable waste products. That is very easy and possible through the use of dumpster containers.
Our Recycling Dumpsters
Fort Collins Elite Roll Offs & Dumpster Rental Services is a service provider with over 4 decades of industrial experience. With that number of years in service, you can expect that we have been the best company with all the resources needed to handle everything that is involved in waste management.
Contact us to rent a dumpster at the best price that you can use for collecting all the recyclable material wastes. We will deliver the container right to the site where you can use it for the proper collection of all wastes. The dumpster container of your choice will be delivered to the site and you can start using it immediately. We are all available to make it possible for you to get the best for you. We don't want you to contribute to environmental pollution, and we are here to help you.
What are the recyclable wastes?
It is possible that some of us do not know what the recyclable wastes are. If that is the case, then we will take time to remind you of all the wastes that can be possibly recycled. The information presented here may not be exhaustive. You can do more research to know more about the various types of recyclable wastes.
Here is a list of the most common wastes that we accept:
Papers such as newspapers, envelopes, junk mail, brochures, magazines, phone books, etc.
Aluminum metals such as those used for making food cans, beverage cans, and scrap metal
Cardboard such as ream wrappers, milk cartons, cardboard boxes, frozen food boxes, etc.
Glass materials such as beverage containers, glass food jars, and many other glass materials
Plastic materials such as water bottles, soda bottles, take-out containers, etc.
There is, however, one rule that our clients are expected to follow when collecting recyclable wastes for hauling. The cans and bottles have to be completely empty. You should not put them inside when they still have their contents. That will add unnecessary weight to your load, which results in more hauling service charges. You can completely avoid it by adhering to the rules of the game.
Reach out to us
Get to talk to us through the contact addresses provided on this page. We will make your waste collection a pretty much straightforward process. You will not feel the weight ever again!
We offer the best dumpster rental services throughout the state of Colorado.
From roll off dumpsters to residential & commercial cleanup services, we are your top choice when it comes to finding a reputable dumpster company in your area.
We offer the best dumpster rental and cleanup services in Fort Collins, Colorado. We also offer roll-off dumpster services, residential & commercial cleanup services, small & large dumpster rentals, construction cleanup, waste containers, junk removal dumpster services, demolition removal dumpster services, & much more.