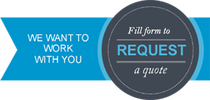 15 Cubic Yard Dumpster
Roll-off dumpsters have made it easier to collect and haul away wastes that are generated from our projects. We have different projects that need to be handled with care to avoid polluting our environment. Without dumpsters and hauling services, many people can find it very difficult to handle all the wastes that are generated.
Your first step to getting your wastes disposed of appropriately without hurting your bank account is choosing the right container size. Many people do not get it right and they get confused when it comes to selecting the right container size. That is why we are dedicating this article to talk about 15 Cubic Yard Dumpsters. You can know more about other dumpsters by getting to the individual pages that talk about each one of them.
What is the actual capacity of a 15 Cubic Yard Dumpster?
Do not get confused when you hear the mentioning of a 15 Cubic yard Dumpster. This is the second smallest roll-off dumpster that you can get from us. It measures 16 by 8 by 4.5 feet in length, width, and height respectively. It can hold wastes an equivalent of 6 pickup truck loads. This means that you can use it for various home-based projects that do not give rise to large wastes.
Get a 15 Cubic Rad Dumpster from Fort Collins Elite Roll Offs & Dumpster Rental Services. We have as many roll-off containers as you may need. You are only supposed to be contacting us to get yours delivered to you immediately. These dumpsters are very useful in collecting all types of solid wastes and aids in a faster hauling away once loaded.
Common uses of 15 Cubic Yard Dumpsters
The uses vary depending on individual projects. We are going to just list a few areas that you will find this dumpster container size very useful. The list is not exhaustive, meaning that you can include as many uses to it as possible. Generally, you can use it for the following purposes:
Large garage cleanout
Basement cleaning
House residing
Shed demolitions
Roof shingles
Concrete debris from renovation projects, etc.
As already said, you are not restricted to what is listed above. You can still hire this container size for many other reasons that are not listed or mentioned in this article. Just reach us out to know more about our terms of service and rental fees on all the dumpsters that you can take from us.
Other roll-off dumpster sizes
We said that the 15 Cubic Yard Dumpsters are not just the only container sizes that we have. Your project can be probably larger or smaller, and so, a different container size will be very economical. Fort Collins Elite Roll Offs & Dumpster Rental Services has four other dumpster sizes including 10, 20, 30, and 40 Cubic Yard Dumpsters. You can check out about each of these dumpsters in other articles that we focused on them. But you can still place your order for the roll-off container that you need from any page.
We offer the best dumpster rental services throughout the state of Colorado.
From roll off dumpsters to residential & commercial cleanup services, we are your top choice when it comes to finding a reputable dumpster company in your area.
We offer the best dumpster rental and cleanup services in Fort Collins, Colorado. We also offer roll-off dumpster services, residential & commercial cleanup services, small & large dumpster rentals, construction cleanup, waste containers, junk removal dumpster services, demolition removal dumpster services, & much more.