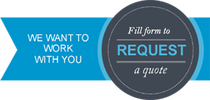 10 Cubic Yard Dumpster
There are different types of wastes that we are not going to talk about here. This article will specifically focus on a 10 Cubic Yard Dumpster that we have and how you can rent it for waste or garbage collection and disposal. As the property owner, you are the one who knows the size of dumpsters that you need. If the 10 Cubic yard Dumpster is not the right one for you, then you can check the other 4 different dumpster sizes that we have.
What are these other dumpster sizes?
Fort Collins Elite Roll Offs & Dumpster Rental Services is a pioneer company that has served Colorado for many decades now. Over the years, we have managed to better understand our clients and their various needs. From our own experience, it is not just enough to meet the various needs of all clients with just a 10 Cubic Yard Dumpster of Dumpsters. As such, we also have other dumpsters of different sizes as listed below:
15 Cubic Yard Dumpsters
20 Cubic Yard Dumpsters
30 Cubic Yard Dumpsters
40 Cubic Yard Dumpsters
We are listing these other four just in case you find that your waste amounts are more than what 10 Cubic Yard Dumpsters can hold. But wait, what is the actual size of this dumpster? We are not going to judge it before first understanding the reality of the sizes. The terms used may be confusing and you may not readily have an answer for it.
The capacity if a dumpster is denoted in cubic yards. We are not going to be talking about the actual dumpster size, but we will visualize the picture by comparison. A 10 Cubic Yard Dumpster can carry up to 4 pickup truck loads. That is what you can put inside the roll-off container without overloading it. We will talk about the other four dumpster sizes in different individual articles.
How to hire 10 Cubic Yard Dumpsters
There is no big deal when it comes to hiring a dumpster for use provided that you are on our site and have decided to use our services. By doing something as simple as making a call, you can have it delivered straight to your doorstep. Upon receiving your request, the dumpster will be dispatched your way.
The same procedure is followed for all other dumpster sizes. Provided that you have chosen to rent our dumpsters, the hauling services automatically come with it at a much lower price. So, you don't have to be moving up and down for a different hauling service provider. Fort Collins Elite Roll Offs & Dumpster Rental Services has it all for you.
What is 10 Cubic Yard Dumpsters Best Suited For?
Before you can decide to rent this dumpster size, it is better to know if or not what we have in the list here describe your situation. If you got anything different, then you can seek advice from our experts. This container size is suitable for small home renovation, remodeling, repairing, and cleaning projects.
We offer the best dumpster rental services throughout the state of Colorado.
From roll off dumpsters to residential & commercial cleanup services, we are your top choice when it comes to finding a reputable dumpster company in your area.
We offer the best dumpster rental and cleanup services in Fort Collins, Colorado. We also offer roll-off dumpster services, residential & commercial cleanup services, small & large dumpster rentals, construction cleanup, waste containers, junk removal dumpster services, demolition removal dumpster services, & much more.