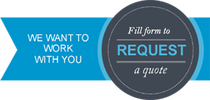 Bathroom Remodel Dumpster Services
Some of the remodeling tasks that are handled at some are Do-It-Yourself tasks. If you have a little experience, then you don't need the help of a professional to complete simple tasks such as bathroom remodeling. However, if you are not sure of your skills, then you need an expert with experience to handle it for you.
Home remodeling is very necessary. Even if it is just a bathroom that requires a new look, then you should go ahead and do it. It will make you fall in love with your home and spend more time at home than in any other place. However, even a simple task such as bathroom remodeling can generate large amounts of wastes that you never expected. That is why we are going to talk about how our bathroom Remodel Dumpster Services are very useful to you.
The proper way to dispose of bathroom remodeling wastes
Wastes from bathroom remodeling or improvement can be potentially dangerous. For that reason, they all need to be properly collected and hauled away. Even if we don't focus on that dangerous part of it, you will still agree with us these wastes do not have a better way to dispose of them if not going through the dumpster's way. Stacking them in your backyard is not a good idea either, therefore, moving them away is the only better option that you got. But how will you manage that?
Fort Collins Elite Roll Offs & Dumpster Rental Services has many roll-off dumpsters that you can hire as many times as you need. A simple bathroom remodeling project only requires a 10 Cubic Yard Dumpster. You can place your order on our website just for this. You also have the option of renting a roll-off dumpster from us by just calling directly to our office.
Easy and affordable means of renting a dumpster
Fort Collins Elite Roll Offs & Dumpster Rental Services has made renting a roll-off dumpster ridiculously easy. There are no papers to be signed and there is no long process involved. As is already hinted, you only make a minute call or take about two minutes to place your order online. The payment is after the delivery.
If you are worried about the pricing, then you can use our online tool to get an instant quote. By just specifying your location and the dumpster size that you need, our system is capable of giving an accurate quote instantly. If you are renting the dumpster container for a while, then you can also specify that to be a factor in the final service fee. If there is also anything that is not according to what you expected, then you can get clarification from our customer support team before placing an order.
Dumpster services for other projects
We are not just there to help you in getting rid of bathroom remodeling wastes, but we are a full-service that is ready for the collection and hauling of any wastes. Just contact us to know more about the services that we are offering.
We offer the best dumpster rental services throughout the state of Colorado.
From roll off dumpsters to residential & commercial cleanup services, we are your top choice when it comes to finding a reputable dumpster company in your area.
We offer the best dumpster rental and cleanup services in Fort Collins, Colorado. We also offer roll-off dumpster services, residential & commercial cleanup services, small & large dumpster rentals, construction cleanup, waste containers, junk removal dumpster services, demolition removal dumpster services, & much more.