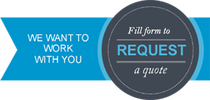 Demolition Removal Dumpster Services
Using a roll-off dumpster is the best way to handle the demolition wastes. With the first, reliable, affordable, and friendly Demolition Removal Dumpster Services offered by Fort Collins Elite Roll Offs & Dumpster Rental Services, it becomes very easy to get rid of any amounts of demolition wastes.
Many people, usual contractors, have this problem of getting rid of demolition wastes. The main reason is the bulkiness of the wastes and where they will be taken to. If you are not licensed to use the landfills, then it becomes nearly impossible to handle such wastes. However, with the services that we offer, you can easily manage it.
Ways of getting rid of demolition wastes
Demotion wastes can be sorted out into three main groups before they are hauled away. The three groups are described below:
Group 1: Reusable materials
You will have to sort out the wastes and identify anything that is still useful and can be directly put into another use without further processing. The building stones, steel windows, and doors, woods, etc. can all be used again. So, these don't have to end up in the landfills. You should find a way to put them into better use.
Group 2: Recyclable materials
There is no much that can be recycled from a demolition operation. However, you can still find metals and plastic components that can be recycled. Should that be the case, then you need to put them separately and taken to the processing plants.
Group 3: Total wastes and debris
This is the last group of waste that should end up in the landfills. It includes anything that cannot be reused in any way possible. They are normally the major component of demolition wastes, and therefore, large dumpsters are needed to accommodate them. Fort Collins Elite Roll Offs & Dumpster Rental Services is your company of choice that is ready to help you in cleaning up this mess caused by demolition debris.
Roll Off Dumpster Rental
As part of the demolition Removal Dumpster Services that we offer, you will need to rent a dumpster depending on the size of the demolished structure and how fast you need the wastes hauled away. We are ever ready to supply you with anything that you need to clean everything up.
We are here as professionals with many years of experience in this industry serving different contractors who face this challenge. You can also get help by using our top-notch services that cone to you at affordable prices. You don't have to waste any more time looking for another service provider. Just call to order for your dumpster now. The delivery time is less than an hour and only depends on your location from our service base.
We also offer hauling services that come bundled with dumpster rental services. Both combined make it easier and cheaper for you to get rid of any wastes that you have on your site. Trust us to have the work completed on time for your project to kick off.
We offer the best dumpster rental services throughout the state of Colorado.
From roll off dumpsters to residential & commercial cleanup services, we are your top choice when it comes to finding a reputable dumpster company in your area.
We offer the best dumpster rental and cleanup services in Fort Collins, Colorado. We also offer roll-off dumpster services, residential & commercial cleanup services, small & large dumpster rentals, construction cleanup, waste containers, junk removal dumpster services, demolition removal dumpster services, & much more.