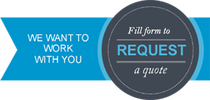 Window and Siding Removal Dumpster Services
Activities such as home improvement projects, construction jobs, cleanouts, and many others generate wastes. When you do a simple task such as window and siding replacement, then you will have to handle the wastes from it. These wastes, if not properly managed, can be a cause of a disaster let alone littering your yard.
Window and siding removal have very dangerous wastes that can cause injuries to the people involved or to any other visitor to the home. Many homeowners have also found it very difficult to get rid of the wastes once they are generated. Do not let this be a problem for you.
Dumpsters have been used, but their use in collecting and disposing of such wastes as window and siding wastes have been underrated. You can easily rent a dumpster from Fort Collins Elite Roll Offs & Dumpster Rental Services, that you can use to better manage your wastes. We are here as professionals with many years of industrial experience in supplying dumpsters to different parts of Colorado.
Renting out a dumpster for window and siding waste removal
Do not wait until it is too late. Don't wait until you incur personal injuries to know the potential harm such wastes have. Contact us today to access the best dumpster container that you can use to make things work out for you. You can hire the container size of your choice from us.
However, the dumpster containers that are mostly used for window and siding removal waste collections are the 10-yard roll-off dumpsters and 20-yard roll-off dumpsters. For other large home projects such as demolitions or construction that can generate volumes of wastes, then higher capacity Roll Off Dumpsters are used. You can get any of these wastes from us at no delivery fee.
Renting out a roll-off dumpster begins by first identifying or choosing the right container size. You then place your order on our website or just call us directly. Our team will deliver the needed container to you without delivery fees charged. It is as simple as that. You can then start loading your wastes and again call us for a pick-up once you are done with the job.
10 Yard Roll Off Dumpsters
This is ideal for small trash or junk removal projects such as windows and siding. Other activities that it is also suited for include yard cleanups, garage cleanout, whole-house cleaning, small and medium roofing jobs, etc. Even if you are doing interior remodeling, you can still use this container for the reasons that we already know.
This 10-yard roll-off container can carry up to 4 pickup truck loads. So, compared to hiring a pickup, you are better off with dumpster containers as everything can be packed in and hauled away in one trip.
Reach out to us to rent your ideal dumpster container. Fort Collins Elite Roll Offs & Dumpster Rental Services is the ideal service provider that will serve you with the right services you need.
We offer the best dumpster rental services throughout the state of Colorado.
From roll off dumpsters to residential & commercial cleanup services, we are your top choice when it comes to finding a reputable dumpster company in your area.
We offer the best dumpster rental and cleanup services in Fort Collins, Colorado. We also offer roll-off dumpster services, residential & commercial cleanup services, small & large dumpster rentals, construction cleanup, waste containers, junk removal dumpster services, demolition removal dumpster services, & much more.