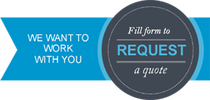 20 Cubic Yard Dumpster
This is the medium-sized roll-off dumpster and is commonly used by different clients for its suitability to different projects. If you have been using a dumpster for waste collection and hauling, then it is possible that you have seen this dumpster size or even actually used it. And if you have not used it, then you must have seen it in your neighborhood only that you didn't know that the dumpster you saw was of this size.
20 Cubic Dumpster has a measurement of 16 to 22 feet in length, 8 feet in width, and 4.5 to 6 feet in height. This means that you can have different shapes for this type of dumpster, but with the same capacity. As opposed to the 15 Cubic Yard Dumpster and 10 Cubic yard Dumpster that carry up to 6 and 4 pickup truck loads respectively, this one can carry up to 8 pickup truck loads. That makes it very ideal for many medium-sized projects.
Hiring a 20 Cubic Yard Dumpster
Fort Collins Elite Roll Offs & Dumpster Rental Services makes the hiring process very much easier. You don't have to go through any complex processes to rent a dumpster that you need. You can rent one or more with just a single procedure. You are only required to state your location address and the number of containers that you need.
You can rent 20 Cubic Yard Dumpsters for the following cleaning projects:
Large basement and garage cleanouts
Drywall repair projects
Deck removal or demolition
Large house flooring removal
Ceiling removal
Shingles and other debris from roof repair, etc.
We have just listed a few instances where this dumpster is commonly used. You can add as many items to the list as possible. The main thing here is that you get just what you need when you need it without any inconvenience.
20 Cubic Yard Dumpster is easier to work with
When hiring a dumpster, you also need to know how the process of loading your junks or wastes will be like. You also need to be aware of the driveway size and choose the container size that will fit in without having to destroy or remove other structures. From our experience, the 20 Cubic Yard Dumpster can be placed anywhere within your yard, and delivering it to that point is equally easy.
Another additional feature of this dumpster is its size. Since it is not too big and not too small, it is ideal for many different projects. In fact, it is what most homeowners choose to help them in almost all home projects. We have also had clients who used these for moving their businesses or even their homes to a new location.
Getting your dumpster has been made easier with the services that we are offering. Fort Collins Elite Roll Offs & Dumpster Rental Services is the leading service provider that you can rely on to make all your home projects run smoothly. Contact us to learn more about the services that we offer.
We offer the best dumpster rental services throughout the state of Colorado.
From roll off dumpsters to residential & commercial cleanup services, we are your top choice when it comes to finding a reputable dumpster company in your area.
We offer the best dumpster rental and cleanup services in Fort Collins, Colorado. We also offer roll-off dumpster services, residential & commercial cleanup services, small & large dumpster rentals, construction cleanup, waste containers, junk removal dumpster services, demolition removal dumpster services, & much more.