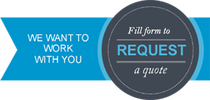 Decluttering Home Dumpster Services
Decluttering your home is all your responsibility. You need to find a better way to get rid of any other materials or items that you don't need in your house or your yard. However, decluttering a home can be so much involved that you may need to find the best dumpster service provider that can also haul the clutters away once they are loaded onto the roll-off container.
What materials constitute clutters that you need to remove?
Before we get to know how our services can help you in decluttering your home, let us first know what you should be looking for when decluttering your home. Also, not all materials are acceptable in the same dumpster container. There is a category of very hazardous materials that should be collected separately and given the proper attention that they require.
At Fort Collins Elite Roll Offs & Dumpster Rental Services, we can collect all types of solid wastes as long as it is not falling under the health hazard category. Whether it is recyclable or not, biodegradable or not should be less of your worry.
Just rent a sizeable dumpster container from us to collect any of the following items and materials:
Sand, gravel, and rock
Metal scraps
Solid wood wastes
Brocken concrete
Glass debris
Brocken asphalt
Construction wastes
Non-hazardous wastes, etc.
You don't have to sort out your clutters when you use our services, but you can if you have the chance to. Our team is very much careful when it comes to environmental conservation, no wonder we are given the license to use landfills. After picking up the wastes from your home, we will personally process then and sort them out according to the various categories and then channel them to the various destinations according to the categories.
 Why choose us?
Many service providers in Colorado are both using the services that we offer. Our services are the best out of all the possible ones that you will come across, but that is not the only reason why you should choose our services over all the others. We are going to discuss all that in the next few paragraphs.
First and foremost, we offer exceptional customer support services. This begins from answering all your queries to offering you advice on what dumpster container size is ideal for decluttering your home. We consider you as our very best client right from the time you reach out to us.
You will have the chance to rent the container size that you want. As opposed to other service providers who will restrict you to just a particular service, we are here with a flexible service that meets your needs. With 5 variants of container sizes, you can always get what you are looking for.
We offer free delivery services regardless of your location provided you are within the state borders. We serve the entire state of Colorado with the best services needed. Just contact us to enjoy even more of the benefits that come with our services.
We offer the best dumpster rental services throughout the state of Colorado.
From roll off dumpsters to residential & commercial cleanup services, we are your top choice when it comes to finding a reputable dumpster company in your area.
We offer the best dumpster rental and cleanup services in Fort Collins, Colorado. We also offer roll-off dumpster services, residential & commercial cleanup services, small & large dumpster rentals, construction cleanup, waste containers, junk removal dumpster services, demolition removal dumpster services, & much more.