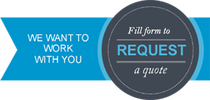 Trash Container Rentals
Homeowners and property owners have many different cleaning tasks that are done regularly. It is even more intense when we have to consider businesses and companies that generate large amounts of wastes. Every time that you are cleansing or renovating your property, you will have large amounts of wastes and junks that need to be properly collected and dispose of. How do you handle that? Have you been having problems in handling such types of wastes? We have a solution for you if you answered yes to any of the questions.
Fort Collins Elite Roll Offs & Dumpster Rental Services provides dumpster or Trash Container Rentals Services that is for every cleaning project. All property owners, businessmen, and different industries such as agriculture and manufacturing industries depend on our services. What you only need to do is to contact us to place your order and we will handle the rest for you.
Trash Container Rentals for every project
It does not matter whether your project is small or big. All that matters is that you have the best way to get rid of the wastes generated, and that is very possible by using the services that we are offering. We are all here to make your dumpster rental super easy. Tell us about your project by writing an email or calling us directly and we will advise you on the right dumpster size that you need.
First-timers have a difficult time in identifying the right dumpster container size as they may not be familiar with the terms used for describing the volume or capacity of roll-off containers. If you are in this category, then you have nothing to worry about. We have an exceptional customer support team that is ready to explain everything to you. The team will also help you in making the best choice when it comes to collecting the right dumpster for your project.
Fort Collins Elite Roll Offs & Dumpster Rental Services has many different roll-off dumpster sizes to choose from. The sizes range from 10 to 40 Cubic Yard Dumpsters. Do you want to know what all that means? A 10 Cubic yard Dumpster can hold up wastes equivalent to 4 pickup truck loads while 40 Cubic Yard Dumpster can accommodate up to 16 pickup truck loads. All the five different roll-off container sizes have their specific measurements, but we are not going into that now.
The benefits of choosing our Trash Container Rentals
Our clients have all the reasons for using our roll-off dumpster rental services over and over. This is because of the exceptional services that we offer it comes to pricing, delivery, and pick up. As our client, you will be able to hire the best container at an affordable price. The container will then be delivered right to your doorstep at no extra fees. We deliver throughout Colorado for free of charge.
Just contact us with the details of your location and container size that you need for the project. We offer dumpster services and hauling that cover every project.
We offer the best dumpster rental services throughout the state of Colorado.
From roll off dumpsters to residential & commercial cleanup services, we are your top choice when it comes to finding a reputable dumpster company in your area.
We offer the best dumpster rental and cleanup services in Fort Collins, Colorado. We also offer roll-off dumpster services, residential & commercial cleanup services, small & large dumpster rentals, construction cleanup, waste containers, junk removal dumpster services, demolition removal dumpster services, & much more.