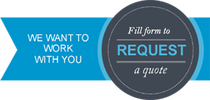 Dumpster Rental
Waste management is a collective responsibility of everyone who is involved in waste generation. For every project that you are doing, whether in the residential area or on a commercial property, you need to know how you should always get rid of any wastes generated.
Home renovation or repairs always produce wastes and junks that need to be better managed. And waste management is not only to keep the surrounding clean and to conserve the environment. Some wastes are health hazards, which means that you need to be very careful when handling them. A yard that is cluttered with solid wastes is many times more dangerous. At Fort Collins Elite Roll Offs & Dumpster Rental Services, we have a solution that will help you in managing the wastes properly to avoid any dangers that you may be exposed to.
Easy Dumpster Rental
Dumpster containers make it easier for you to manage any type of wastes. You can rent a roll-off container of your choice and stay with it for as long as possible. The question will be where you will get it. So, we are going to tell you the best way to rent a dumpster if you live within Colorado.
Fort Collins Elite Roll Offs & Dumpster Rental Services is a service provider that deals with dumpster rental and hauling. If you need one, then just reach us out. We have a customer support team that is very much ready to help you in getting the best dumpster container at a fair deal.
We are quite aware of the competition in this state. This has made it very difficult for people to know the right service provider to trust when it comes to Dumpster Rental and Hauling Services. However, you don't have anything to worry about now that you are here. We will serve you with the best service that you need.
To rent a dumpster from us, just give us a call. Our customer support representative is very much ready to help you with getting the dumpster you need. You can also make more inquiries about our services. In the call, you are only supposed to specify the container size that you need and it will be delivered to you.
Free dumpster container delivery
We care about our customers, and we will, therefore, deliver your dumpster without any charges. After successfully placing your order, you can rest easy knowing that the roll-off container that you ordered is on transit. You don't have to worry about delivery and pick up as we cater for everything.
The delivery time varies depending on your location and less on traffic. On a good day with less traffic on the road, our delivery time averages at 30 minutes. So, as you can see, you can use our Dumpster Rental Services to solve emergency issues such as storm damage cleaning and tree removal from your yard.
We offer Dumpster Rental and Hauling Service like no other. Trust our services as they are the best you will ever get in Colorado.
We offer the best dumpster rental services throughout the state of Colorado.
From roll off dumpsters to residential & commercial cleanup services, we are your top choice when it comes to finding a reputable dumpster company in your area.
We offer the best dumpster rental and cleanup services in Fort Collins, Colorado. We also offer roll-off dumpster services, residential & commercial cleanup services, small & large dumpster rentals, construction cleanup, waste containers, junk removal dumpster services, demolition removal dumpster services, & much more.