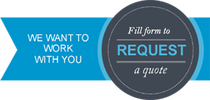 Office Clean Out Dumpster Services
Fort Collins Elite Roll Offs & Dumpster Rental Services specializes in Dumpster Rental Services for both residential and commercial clients. When narrowed down, we serve many different projects that we may not list here, but we are going to talk about one of them in a minute. Renting out a dumpster for whatever project it is that you are undertaking is the best thing you can do to better collect the wastes and conserve the environment.
Wastes from Office Clean Out Program
We are not saying that offices are not cleaned, but the cleaning we are referring to here is a bit different from the daily cleaning that we know. The daily cleaning involves removing dust from workbenches and tables while emptying the content of the dustbin, which is usually filled with shredded papers. That should not be a big problem for many people as the wastes generated during a regular office cleaning exercise can be easily managed.
What we are referring to here is a periodic thorough cleaning that may be done only once or twice a year. It is most common when moving to a new building as everything has to be taken out and sorted. The damaged and obsolete ones are discarded for disposal. And even if it is not a time for moving out, you will still need to clean your office and get rid of anything that is no longer beneficial to you.
In many cases, the wastes are old furniture, electronics such as computer CPUs and monitors, old photocopier machine, a pile of files, and many others. You can also discard anything that is no longer useful to you or give it out to charity if it is still in good condition. Office cleanout is particularly important to create space and make it more organized.
Renting dumpsters for office cleanout wastes
Office cleans out wastes cannot be disposed of by the simple methods that are used daily. Some of these wastes need sorting and proper disposal, something that requires experts to handle. Disposing of some wastes requires permission from the local authorities as the wastes are considered environmental pollutants.
Using the services that we offer to make it easier for you to collect and dispose of any wastes from office cleanout exercise. Fort Collins Elite Roll Offs & Dumpster Rental Services has dumpster containers of all sizes. So, depending on the size of your office or the number of anticipated wastes, you can be sure to get what you need from us when you need it. We are readily available to make it possible for you to collect and dispose of your wastes.
Renting our dumpster containers takes just a minute to complete. No complex procedures or papers to sign, but just simple steps that you can follow to have a dumpster container delivered to you. It only involves taking out your handset and giving us a call stating the container size that you want and your location. The rest of the things will be done upon delivery!
We offer the best dumpster rental services throughout the state of Colorado.
From roll off dumpsters to residential & commercial cleanup services, we are your top choice when it comes to finding a reputable dumpster company in your area.
We offer the best dumpster rental and cleanup services in Fort Collins, Colorado. We also offer roll-off dumpster services, residential & commercial cleanup services, small & large dumpster rentals, construction cleanup, waste containers, junk removal dumpster services, demolition removal dumpster services, & much more.