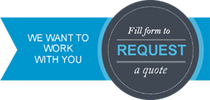 Trash Removal Dumpster Services
We generate trust in our daily lives. Every activity that we are doing can lead to trash that accumulates over time. That is true for all residential homes when you are not carrying out any major projects such as changing flooring, light demolitions, ceiling replacement, and interior gutting. Every time that you come home with goodies, you bring trash without knowing. The goodies are wrapped or packaged to impress you, but you are giving yourself a hard task that you will face later.
When it comes to the commercial buildings, you will be facing the hard times resolving your waste as the rate at which the wastes are generated will supersede your expectations. Within no time, you can end up with a mountain of waste in the yard. This will keep off your potential clients as they can deduce your personality from it.
Trash removal is a continuous process. You should not let the trach accumulate in your yards as it will come with more costly threats that you may not even manage to handle. By getting rid of all the trash and junks from your property, you ensure the safety of every occupant and at the same time improving the aesthetic value.
How to quickly remove all the trash from your premises?
Whether it is a residential or a commercial property, you need to remove the trash as fast as possible. And trash removal is not just about getting them away from your property. You need to mind about how or where you dispose of them. That is where the problem begins as many people do not know where to dispose of the trash after collection.
Some people think that an open field is an option for dumping the trash. That is a big NO as such open places are protected by strict government rules. You cannot just dispose of your trash anywhere you think of. There are designed dumping sites, but then, you may still need the permission of license to take your trash there. It is now sounding very complicated, but that is not the case.
Fort Collins Elite Roll Offs & Dumpster Rental Services serves all the residents of Colorado with Trash Removal Dumpster Services. After completing or before taking any cleaning project, you can rent a dumpster. Many people prefer renting a dumpster after cleaning and collecting all the trash because it becomes very easy to estimate the dumpster size that is needed when seeing the actual trash.
Why dumpsters for trash collection and removal?
We know that some places are covered by the municipal trash collection program. However, it may not be as convenient as using a private dumpster and hauling services. Free yourself from the hassles of using municipal services or going about looking for the dumping site. Do not fall on the wrong side of the laws by using the services that we are offering.
Our dumpsters are available in many different sizes that you can use to better remove all the trash from your property.
We offer the best dumpster rental services throughout the state of Colorado.
From roll off dumpsters to residential & commercial cleanup services, we are your top choice when it comes to finding a reputable dumpster company in your area.
We offer the best dumpster rental and cleanup services in Fort Collins, Colorado. We also offer roll-off dumpster services, residential & commercial cleanup services, small & large dumpster rentals, construction cleanup, waste containers, junk removal dumpster services, demolition removal dumpster services, & much more.