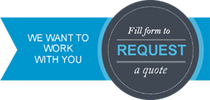 Rubbish & Debris Removal Dumpster Services
Rubbish and debris are generated from both residential property and commercial property. The waste type from these different settings can vary considerably depending on the kind of activity or projects that are going on. If you own or run a business in such a property, then you are likely to run into the problem of waste management.
Running a business or keeping a home clean may seem very easy, but managing the wastes that come from it is a different thing altogether. To better collect all the rubbish and debris generated from your property, you need a roll-off dumpster. It doesn't matter what the source of debris or rubbish is, but all that matters is how you collect and dispose of the generated wastes.
Dumpster services for waste collection
Fort Collins Elite Roll Offs & Dumpster Rental Services is here to help you in getting rid of any rubbish or debris from your property. We are all here to give you the dumpster that you need. You don't have to dumps your renovation or home improvement wastes at the corner of your yard as you will be interfering with the curb appeal. After whatever project it is that you are doing, even if it is a yard cleanup, you will find our dumpster containers very useful. Depending on the type of property where our dumpsters are going to be used, we have divided our Rubbish & Debris Removal Dumpster Services. These are as explained below:
Residential dumpster services
We rent out dumpsters to the individual homeowners who need to better improve the services that they are using. There are many activities and projects at home that can generate a considerable amount of wastes. After removing the ceiling, repairing the drywall, demolishing deck, changing the flooring, or any other activity, you will need a better way to collect the rubbish and debris from your home.
Commercial dumpster services
It doesn't matter what the size of your business is. We are here to serve your needs and meet all your waste collection and dumping requirements. The commercial sector or business always generated large quantities of wastes that cause real headaches to the business owners. Don't be stressed with the waste that you have to handle. No matter the size, you will still find the right container that you can use to collect and dispose of everything.
Contact us for any dumpster container size
The most common dumpster container sizes are as follows:
10 cubic yard dumpster
15 cubic yard dumpster
20 cubic yard dumpster
30 cubic yard dumpster
40 cubic yard dumpster
You can reach us out if you need help with any of the above-listed dumpster container sizes. We have the right number that you need. Just reach us out to have the right size that you need at the most affordable price.
Our Dumpster Rental Services are offered at the most competitive prices. Don't let rubbish and debris interfere with the curb appeal of your property. Contact us now to get your roll-off containers.
We offer the best dumpster rental services throughout the state of Colorado.
From roll off dumpsters to residential & commercial cleanup services, we are your top choice when it comes to finding a reputable dumpster company in your area.
We offer the best dumpster rental and cleanup services in Fort Collins, Colorado. We also offer roll-off dumpster services, residential & commercial cleanup services, small & large dumpster rentals, construction cleanup, waste containers, junk removal dumpster services, demolition removal dumpster services, & much more.