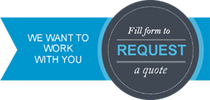 Interior Guts Dumpster Services
It is true that house gut out will generate considerable amounts of wastes that you may not know how best to handle. It involves a labor-intensive process that will make the house ready for the next task that is to be carried out. Should you opt for a DIY approach, then you need to be extra careful as live electrical wires may also be involved in the process.
Great expertise may be needed for a full interior gut out. If you are not very much experienced in handling such tasks, then you can just stick to the professionals who handle them every now and then. We are only available here to make it possible for you to get just what you need to be done right.
What is involved in the house gut out?
This is quite a broad section with very many activities encompassing electrical wiring, plumbing, changing the ceiling, changing flooring, and many other things. It is a common practice among realtors who are mainly involved in buying and reselling properties. After buying, a heavy renovation is carried out to increase the value of the home or property in question. The realtor then sells it a much higher price.
We are not going into the details of why you may need to gut out your property. Our main concern is how you are going to handle the wastes that come from this project. No doubt that there will be voluminous wastes from this project that can be potentially dangerous. If you are a realtor or a contractor, or just a homeowner who is involved in interior house gut out, then you need to find a solution for all the wastes that are generated.
Good news for all involved in interior gut outs  
Fort Collins Elite Roll Offs & Dumpster Rental Services is a company that offers Interior Guts Dumpster Services that come with great news to all realtors and property owners who are carrying out gutting as a means of improving the appearance of the interior rooms. We make the entire project run smoothly and care for the safety of all who are involved by providing roll-off dumpsters for rental.
Our services are ideal and the most recommended for collecting and disposing of all the wastes generated for interior gut out projects. We have dumpsters of all sizes that you can rely on. Many people have already used the services that we are offering to better manage all the waste generated from any other home improvement project. You can also gain from the same services.
How do you rent a dumpster for interior gut out the waste collection?
There is no better place to easily rent a dumpster than here. With our online service, you can get a quote instantly and then proceed to place your order. Everything is straightforward and no complicated procedures. To make it even easier, you don't have to sign any papers to rent a dumpster. Just place an order and we will deliver it to you.
We offer the best dumpster rental services throughout the state of Colorado.
From roll off dumpsters to residential & commercial cleanup services, we are your top choice when it comes to finding a reputable dumpster company in your area.
We offer the best dumpster rental and cleanup services in Fort Collins, Colorado. We also offer roll-off dumpster services, residential & commercial cleanup services, small & large dumpster rentals, construction cleanup, waste containers, junk removal dumpster services, demolition removal dumpster services, & much more.