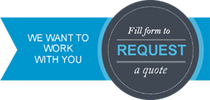 Community Cleanup Dumpster Services
Many people take part in community cleaning. This is an activity that involves the cleaning of the markets, streets, schools, churches, and any other public utilities. During the exercise, wastes and junks can result in such large volumes that collecting and dumping them can be a lot of stress to many people.
Fort Collins Elite Roll Offs & Dumpster Rental Services is a company that is offering Community Cleanup Dumpster Services that will help you in the event. If you are the organizer or the coordinator, then choosing to rent a dumpster from us will make your community cleaning activity much easier.
Our Available Dumpster for Renting
Renting a dumpster is for community cleaning is very easy from our site. All you need before you can rent one is the available dumpster sizes and estimate amounts of wastes that you are likely to generate. If it is not your first time taking part in such an exercise, then you can easily select a dumpster of the right size.
At Fort Collins Elite Roll Offs & Dumpster Rental Services, we have 5 different dumpster sizes that you can choose from. They are as follows: 10, 15, 20, 30, and 40-yard dumpster. The sizes vary according to the numbers assigned; the 10-yard dumpster is the smallest and can carry up to 4 pickup truck loads and a 40-yard dumpster being the largest with a capacity of up to 16 pickup truck loads.
If you have a problem in choosing the best roll-off container size, then we are here to help you in doing so. Just reach us out and give us the detail of the cleaning program that you have ahead of you. Our experts will be able to identify just what you need.
How our Dumpster Renting Works?
Renting a dumpster from our site is a straightforward process. We follow a simple outline from placing your request. Here are the detailed steps.
Step 1: It all begins with you. You will identify the dumpster size that you need. After that, you proceed to book it either on the website or by calling our customer support team directly. The request will be received and processed as necessary.
Step 2: We process your order and deliver your dumpster right to the site. This does not even take a day. Depending on the urgency of the roll-off container, you can have it delivered in just a few hours or a couple of minutes if you are located close to our base.
Step 3: You now start to load the wastes into the dumpster. As usual, the full capacity of the rented dumpster is what it can hold when the wastes are not over stacked beyond the edges of the container.
Contact us
You can also rent your dumpster for the next community cleaning. Just reach us out to get it in just a couple of hours. We will deliver it to you and also collect it when it is full. We are the service provider you can trust in Colorado!
We offer the best dumpster rental services throughout the state of Colorado.
From roll off dumpsters to residential & commercial cleanup services, we are your top choice when it comes to finding a reputable dumpster company in your area.
We offer the best dumpster rental and cleanup services in Fort Collins, Colorado. We also offer roll-off dumpster services, residential & commercial cleanup services, small & large dumpster rentals, construction cleanup, waste containers, junk removal dumpster services, demolition removal dumpster services, & much more.