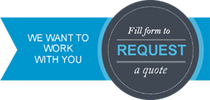 Commercial Demolition Dumpster Services
We all understand what is involved in a demolition activity, whether commercial or residential. The amounts of wastes generated are just enormous and can form a mountain in just no time. Due to that, not so many people will be offering hauling services that you can trust. That is because of the number of dumpster trucks that will be transporting the filled dumpsters to the landfills.
When you are involved in a demolition project, then you can rely on Commercial Demolition Dumpster Services that we offer. With the very many large-sized dumpsters that you need to collect all the demolition wastes. We also operate a fleet of dumpster trucks that make it possible to haul away the wastes as soon as possible.
Why choose our services?
Fort Collins Elite Roll Offs & Dumpster Rental Services offers Commercial Demolition Dumpster Services that come with very many benefits. Due to these benefits, we have the upper hand in the industry, beating our competitors. Now that you are here, you don't have to move even an inch to get the best services because it is all here.
Quality service at an affordable fee – You will get quality services for your demolition waste removal at the best price. We don't overcharge our clients because we already have everything needed to offer the services. There is nothing that we hire except for our drivers. Get rid of the demolition wastes easily by choosing the services that we offer.
Fast turnaround – We know that some demolition projects can be very urgent and require quick services. If that is the same case with you, then you can all get it from us. We are readily available to make sure that your project is completed on time. We will deploy the right number of trucks and dumpsters needed to meet the tight deadline that you have scheduled.
Transparent and honest dumpster rental services – You don't have to worry about any hidden charges when it comes to the services that we offer. Our pricing plan is very transparent. With a flat rate on each container and cumulative rental charges, you can have the dumpsters for as long as you need. However, this may be different when it comes to handling demolition wastes as we will be pricing it per trip until all the debris is moved away.
What are other uses of our roll-off containers?
We are not only focused on waste management. You can still rent out a dumpster of your choice for collecting all types of solid wastes. The only things that should not be included in the dumpster are the liquids and hazardous wastes. Liquids are a total no, but we offer specialized services for health hazard wastes. You are only required to get us this information before we deliver the container.
You can use our containers to collect wastes from yard cleanup, whole-house cleaning, small home renovation projects, tree removal, construction wastes, etc. The list is very long! Don't hesitate to reach us out for dumpster services that you need.
We offer the best dumpster rental services throughout the state of Colorado.
From roll off dumpsters to residential & commercial cleanup services, we are your top choice when it comes to finding a reputable dumpster company in your area.
We offer the best dumpster rental and cleanup services in Fort Collins, Colorado. We also offer roll-off dumpster services, residential & commercial cleanup services, small & large dumpster rentals, construction cleanup, waste containers, junk removal dumpster services, demolition removal dumpster services, & much more.