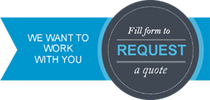 Business Dumpster Rental Services
Depending on the business that you are involved in, you can have tons of wastes to deal with each month or none at all. If you are in the services sector, then you have nothing to worry about, only occasional office cleanings that do not require high-capacity dumpsters. However, if you deal with goods and processing, then you should better take care on how you handle your wastes.
Those who are in the construction industry are the ones who even need a much better approach to waste management. Why do we say so? Most of the wastes, if not all, from the construction sites, are non-biodegradable. Do you know what we mean? You need a license to use landfills if your wastes are of this type. Also, the volumes of wastes generated are just very difficult to handle.
However, you should not let your business suffer just because of wastes. Reduce the closure time by relying on Fort Collins Elite Roll Offs & Dumpster Rental Services for the best Business Dumpster Rental Services. Our services are not just the best but are also competitively priced. So, you can collect and haul away any wastes without draining your bank account.
What is the most appropriate dumpster of business wastes?
This is one of the questions that we often receive from our clients. Many people are in the dark about the terminologies that are used to describe different dumpster sizes. For instance, saying something like a 30 cubic yard dumpster or just a 30-yard dumpster may not be understandable to many. Due to that, many people find it very difficult to choose the right container sizes for various projects.
Before we give you our verdict on the right container size for your business, let us first bring some light to these terms. A unit cubic yard is a capacity equivalent to that of a container measuring 4.5 by 2 by 3 feet. It is calculated by getting the volume of the container in cubic feet and then deciding by 27. In simple terms, a 10-yard dumpster can carry up to 4 pickup truck loads.
Now back to our topic, the right container size for your business depends on the type of business itself. As was earlier mentioned, some businesses have no problems with wastes while others have a big reason to worry. So, it becomes very difficult to estimate what you will need until that time when you will tell us about your business. Contact our customer support team for further advice on the container size that you need.
Dumpster pricing and ordering
If you need Dumpster Rental Services for your next project, then you will need to get it from the best service provider with an easy ordering process and fair pricing. And that has to be none other than Fort Collins Elite Roll Offs & Dumpster Rental Services.
We have a fixed charge on every container and a running charge that depends on the rental period. You just order by making a call and pay only the fixed charge on delivery and the rest when you are done with the container.
We offer the best dumpster rental services throughout the state of Colorado.
From roll off dumpsters to residential & commercial cleanup services, we are your top choice when it comes to finding a reputable dumpster company in your area.
We offer the best dumpster rental and cleanup services in Fort Collins, Colorado. We also offer roll-off dumpster services, residential & commercial cleanup services, small & large dumpster rentals, construction cleanup, waste containers, junk removal dumpster services, demolition removal dumpster services, & much more.